Back in the olden days, we're talking the 90s, there was shockwave. This was before Flash. Shockwave was the web component of Director.
At at the time there was a site Playcom if I recall, that had many Shock wave games some of which were pretty good. One of the games I thought was well conceived, though difficult to play, was called Tune Inn. The concept was a record store where you made records for customers. Customers wore shirts in a color  and the idea was to make records in colors that matched. You played two characters Pekka and Moniq. Pekka helped customers at the counter while Moniq made records upstairs. Heres a picture.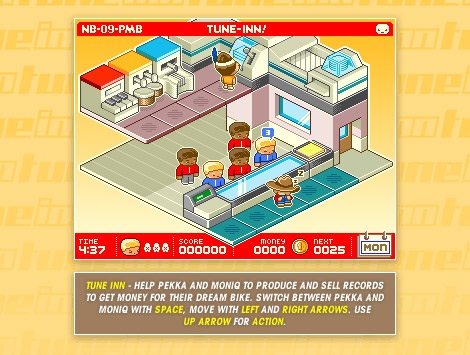 The original game used the keyboard to control and switch between characters. Here's the challenge, how would you adapt this to a touch screen game?